Purchase printable party decor to complete your party RIGHT HERE to make your Zombie party super awesome!
Since season 2 of AMC's The Walking Dead has come to a dramatic and cliffhangery end, I thought it was about time to do the blog post of our HMS Presents (See what we did there? Clever!)…The Walking Dead dessert table. Very pertinent due to the fact that this table and accompanying blog post was intended to coincide with the premiere episode of the second season of our newest favorite zombie apocalypse show on television. Wait…I think it's the only one. Details, details.
That's right; it is all in the details! Real estate has their saying "location, location, location" but here at Hello My Sweet we believe that the details are what really make a table stand out. This one is no exception, as it doesn't just stand out…it shambles toward you wanting to make you another member of the undead horde.
Before we begin, I feel that you all need a bit of background on how it came to be that we even attempted to do a dessert table on such questionable material. I always seem to find myself in a position where I'm planning and designing a party/table based around what I think the individual might like. In this instance, our eldest, who was turning the grand old age of 12. Being into the color purple, zebra stripe patterns, peace signs and all things emotional I thought this table was going to practically design itself. Luckily I hadn't finalized any design yet when she informed us over lunch one day that she wanted to invite her friends to a Walking Dead party. After the whole princess party turning into a Jaws shark attack experience, I wasn't really surprised this time around. But it did present some interesting dilemmas design and implementation wise. One thing that you don't usually think of when you say "zombie apocalypse" is "dessert." And we could've gone in a few different directions, all of them looking very similar to Halloween themes, which I had wanted to avoid. After re-watching a few older episodes from the first and current seasons for inspiration, it dawned on me that one of the recurring themes in this show, as well as most zombie material, is one of using/utilizing surplus military gear. The real trick was how to make this…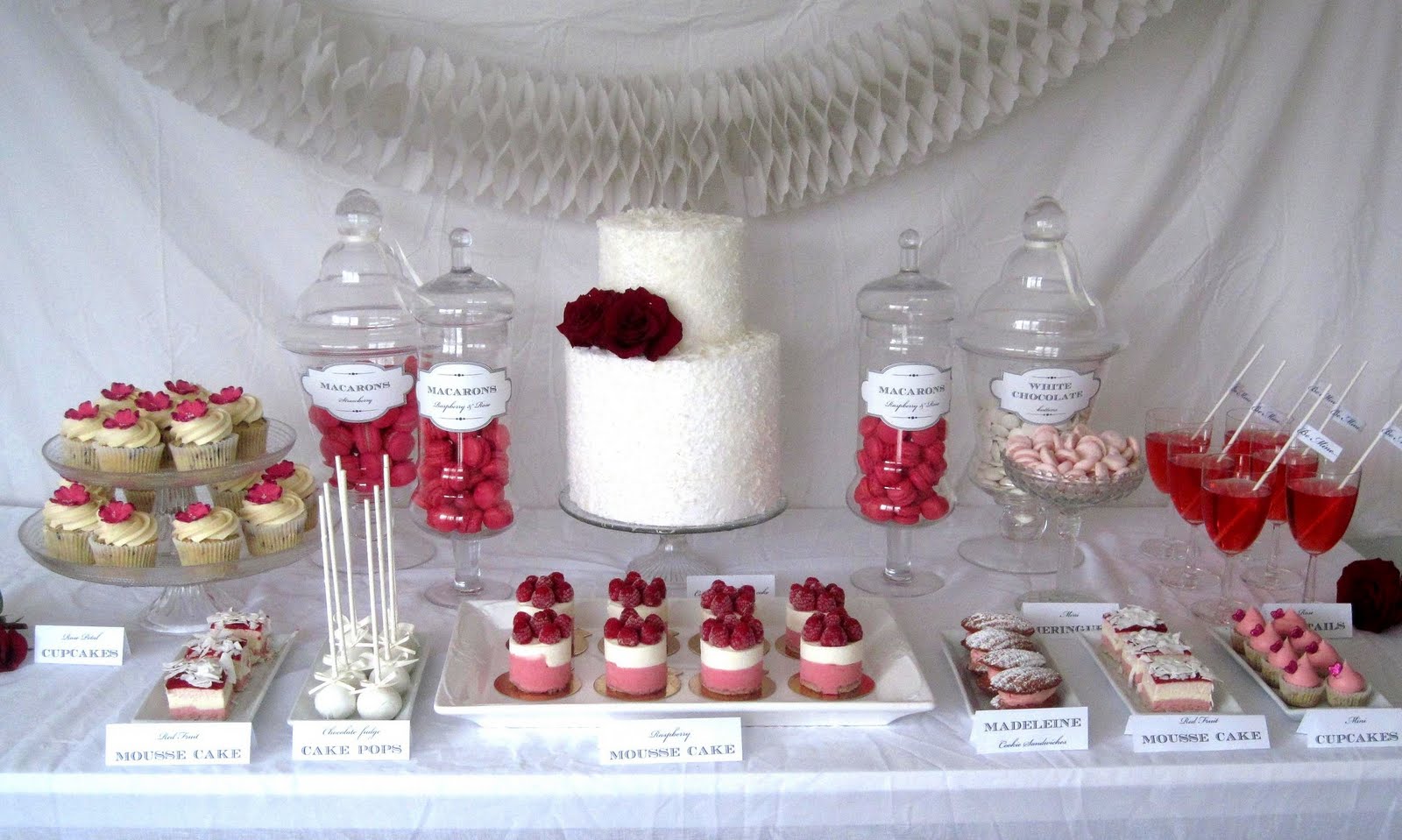 Without it turning to this…
That first image, for those that don't know, is an MRE. Or a Meal, Ready to Eat. It is what armed forces (and survivalists) around the world, including ours, use for sustenance. Besides food it also contains, strangely enough, other items that you may find yourself needing on the battlefield when you don't have the ability to stop at your local Wal-Mart Supercenter. With chewing gum and toilet paper being some of the more comical ones. There is a lot of back and forth with survivalists that better alternatives exist out there instead of MRE's, but for the sake of using something that is fairly synonymous with militaries and military gear, I had decided to try to replicate the look of the pouch. The fact that it IS a pouch, or bag of food, worked great for what I had in mind. I think what we came up with was pretty spot on, and Heather did a superb job taking my wacky ideas and turning them into reality…
My original idea for the MRE pouch was to have a printable made to wrap around a cello bag, and have the party goers fill up their bags at a "zombie apocalypse dessert bar." But the more Heather and I thought about it, we decided to just pre-fill the bags with various goodies, and have it serve as either a take home treat bag, or you could open it up right there on the spot and start snacking. This was not going to be a huge event, as it was being hosted in our tiny place, and there was also not going to be a lot of "made from scratch" desserts. Remember in any zombie apocalypse you may not have easy access to a kitchen to bake delicious treats! Even the CDC thinks so, click here to see! So keeping our party goers mobile AND giving them something to snack on was the driving idea behind the design of the table.
Inside of everyone of those life saving MRE pouches was a collection of snacks and treats sure to give you enough energy to say one step ahead of the legions of undead. We had two Hershey's chocolate bars, a small snack pack of raisins, a clear cello bag of Seneca Golden Delicious dried apple chips, and a Nature Valley Oats & Honey granola bar. All custom wrapped in unremarkable "government" packaging. Children of the 1970's and 80's will most likely remember what I'm talking about. The stigma of your family having "government cheese" would haunt the lives of young children for decades to come.
Another activity that you see Sherriff's Deputy Rick Grimes and his gang of survivors doing is "going to town" to recover supplies. Whether those supplies happen to be drinking water, to home pregnancy tests, or other various medical supplies like medicines and antibiotics. I was able to snag, from a local pharmacy, some empty prescription bottles of various sizes. After soaking and thoroughly rinsing out the bottles, I sorted out various different types of candy by color, such as red M&Ms, purple candy coated sunflower seeds, or all of the orange Skittles and put them in those empty bottles to simulate a collection of "medications" to partake in.
While you're stopping by the last dessert table on earth, be sure to stock up on whatever ammunition you might need, from shotgun shells to rounds for your Colt Python; Rick Grimes' weapon of choice for dispatching the living dead. The shotgun shells were created from sections of a wooden dowel that were hot glued to metal washers, then painted red and the ends silver. The handgun ammunition was also made from wooden dowel sections, but instead of washers I used brass thumbtacks at the end to simulate the primer and silver hot glue swirled into a blunt tip at the other end. Heck we even made some crossbow bolts out of…you guessed it, wooden dowels! Sharpened in an electric pencil sharpener on one end, and painted black with fins made from paint sample swatches of all things. I was even able to make a replica of Rick's Colt Python from a toy revolver I found at Dollar General. All I had to do was disassemble it, sand it down and wash it off, then gave it a coat of silver spray paint. While you're at it you can also pickup some spare batteries, flashlights, matches, candles, rope, glow sticks, bandages and non perishable canned goods…if we don't have it, you probably don't need it! Earlier I had mentioned the Centers for Disease Control and Prevention, or CDC, because they stopped by and setup a portable workstation to show us how the virus re-animates the body. This was all possible with the help of one Dr. Edwin Jenner, who was supposed to stick around and enjoy the treats, but said he had to get back to Atlanta before they initiated some sort of lock-down procedure…
At this time I'd also like to take an opportunity to state that this type of table is not for everyone, especially the little ones, who may mistake all kinds of prescription drugs as candy. Our twelve year old has a little brother that was toddling around the party but was being hawked by me, and by visiting grandparents, the entire time to make sure he wasn't getting into trouble. For the birthday girl, we had a sinfully scrumptious chocolate cake. You can't have a birthday party without cake…am I right? And to wash it all down…bottles of nondescript drinking water donated by FEMA.
A barebones setup by any stretch, but hey it is the end of the world!
Did you hear that noise?
I think it came from outside…
Purchase the printable party decor you see featured in this party RIGHT HERE to make your Walking Dead / Zombie party super awesome!